Process Automation System - Hardware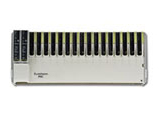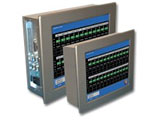 Euro herm's wealth of expertise in process automation across many industries and offers high performance solutions designed to provide ongoing operational efficiency. These solutions are fully scalable from the smallest HMI to a large, enterprise wide Automation network and minimize initial engineering costs with consistent, flexible tool sets.
Euroherm Pac solutions utilize the expertise on which we have built over 50 years of business. World class control, advanced data security, energy management, flexible I/O and visualization options Combined with powerful strategy engines form the basis of systems that can easily integrate with existing platforms and 3rd party equipment as required. Our products are designed with built-in functionality that reflects our core technology and application expertise - reducing engineering effort and providing You with systems that are delivered on time and work first time.
Process Automation
Eycon™ Visual Supervisor
PAC
OPtima Touch
Features
Eycon 10
Eycon 20
T2750
T2550
OPtima Intouch PC
Display Type
5.5" QVGA
12.1" XGA
Remote
12.1" XVGA
15" XVGA
IP Rating
IP65
IP20
IP65
Input Type
Remote
mV, V, mA, T/C, RTD, Potentiometer
Remote
Analogue IP/OP
Remote
In: 64 Out: 32
x
Digital IP/OP
Remote
In/Out: 256
In/Out: 128
x
SP Programmer
8 Channels, 40 Segments each
8 Channels, 32 Segments each
x
Batch

✓
✓
x
Recipe

✓
✓
x
Auditor Features
✓
x
x
Control
✓
✓
x
Data Logging
✓
✓
x
Ethernet (ELIN)
10/100Mbps
10/100Mbps
10/100Mbps
Modbus (Serial & TCP)
Master/Slave
Master/Slave
a
Profibus
Master
x
Slave
x
Network Addressing
DHCP, Boot P,
Link Local, Fixed
DHCP, Boot P,
Link Local, Fixed
✓
Process Automation System - Software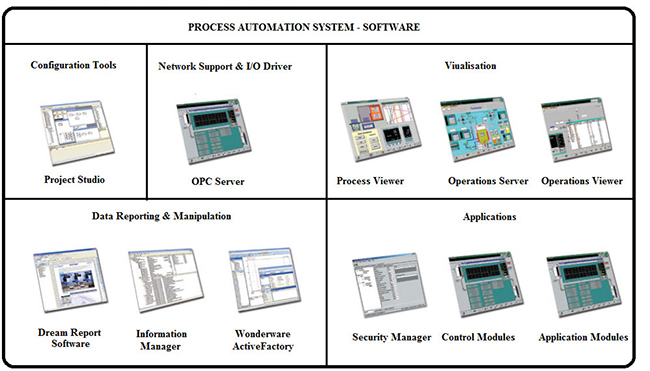 Euroherm PAC brings you better integration and long term support options in a fully integrated solutions. Its architecture reduces Your wiring and engineering costs while providing you initial build accuracy and simplified of a single database structure.
The system complexity and cost can further be reduced by utilizing the Security Management and Alarm Management packages.Open protocols, peer to peer communications, simple visualizations and advanced math function blocks bring you proven solutions at a practice price and engineering level.
Longer term, the provision of a PAC system makes system upgrades, expansion, support, continued ERP integration and total lifecycle costs more easily manageable and will bring you peace of mind for continued optimization of your process.