Life Science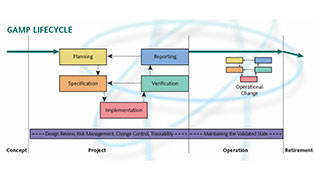 Eurotherm are committed to developing products and services specifically for the Life Sciences industry continually minimising cost and maximising productivity. Microcon has adequate expertise and experience in delivering the Eurotherm's expertise and offering to the Life Science industry.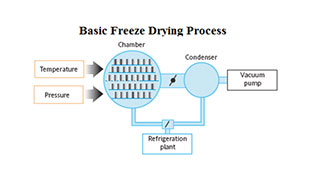 Eurotherm understands the importance and complexity of validation and can reduce the cost, time and confusion of the regulatory processes. Eurotherm is a solutions provider that specialises in improving efficiency of plant operation and compliance with regulatory bodies e.g. FDA, EMEA.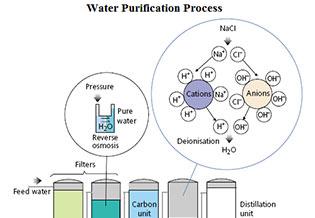 Eurotherm use a Life Cycle Development approach based on GAMP5 to ensure consistent control and quality worldwide. This results in a reduction in validation costs and provides full control and traceability throughout the project lifecycle.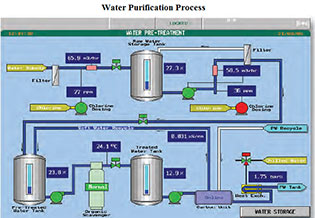 Eurotherm provide engineered solutions for plant automation throughout the world. Our hardware and software expertise provides you with a solution to match your manufacturing requirements and maximise efficiency,productivity and ultimately your return on investment.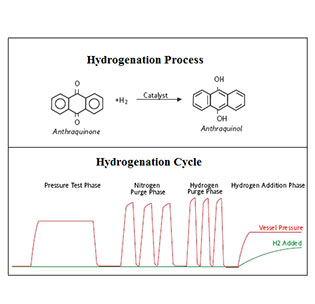 From simple loop control to information integration and plant wide DCS systems, Eurotherm can offer scalable, modular solutions to match your application and budget. As your requirements grow, new modules can be easily incorporated into your system.

Integration is a key part of Eurotherm's offerings. Our products are designed to work on multiple communication platforms with connectivity at all levels. Where appropriate or necessary, 3rd party integration is an established part of our solutions offering.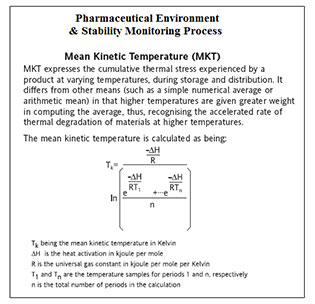 Eurotherm's expertise in process automation, accurate control, secure data recording and visualisation can be found at every level of our systems. High availability (redundancy) is available to maximise your productivity and standard function blocks are used to minimise engineering costs. 21 CFR Part 11 functionality is encompassed across Eurotherm's offerings to ensure validation is as painless as possible.

Our aim is provide you with the right solution for the application as part of a complete service to minimise your costs and maximise your return on investment.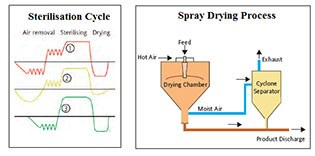 With the "Wrap & Comply" concept we are looking at working with your current system components to minimise the validation effort. Maximising the re-use of hardware and software will enable you to "Wrap" your legacy system in a compliant architecture in order for the GxP system to "Comply" with regulatory requirements including 21 CFR Part 11.
Our range of application experience could help you to increase productivity and lower costs. All our solutions into the Life Sciences industry are flexible and scalable to suit the process exactly and have built-in 21 CFR Part 11 features.
DCS Operations Viewer and Server
Enhances the view of your plant - meeting the diverse needs of operations, maintenance and plant management. The simple to use display structure provides data to users in a fast and meaningful way.
Information Manager
The Information Manager combines the power and flexibility of a relational database with the speed and compression of a real time historian package.
Advanced DCS Controller Range
Eurotherm T Series configurable controllers offer the strategy elements of DCS systems capable of continuous analogue, logic and sequential control. They may be used stand alone or as building blocks for larger systems.
Discrete Controller Range
With over 15 models, the 2000 and 3000 Series controllers and indicators are available from a single loop controller for small applications to multi-loop controllers with logic capability for more complex applications.
Eycon™ Visual Supervisor
The Eycon Visual Supervisor is a multi-function controller with data logging and integrated display – providing all the features required to control and monitor processes. It can be used as a stand-alone or as a building block within a larger system.
Data Management
Eurotherm provides a complete range of products from strip and circular paper chart recorders to graphic recorders to networked, plant wide Data Management solutions.
Electronic Data Recording
Products are designed to acquire process data and then to display, transfer and manage that data using secure yet flexible means to meet varying user needs.
Paper Recorders
Eurotherm offers a versatile range of strip and circular chart recorders. The 4000 Series is a 100mm strip and the 392/394 in 10" circular chart size. These ranges of paper chart recorders offer a wide range of features that include: annotation, custom messages, powerful maths pack and local archiving to PC card.
| Applications | Solutions |
| --- | --- |
| Freeze Drying Process | Plant wide scada solutions |
| Fermentation Process | Distributed Process Automation Control (PAC) |
| Water Purification Process | Eycon™ Visual Supervisors |
| Hydrogenation Process | Paperless, graphic recorders & Chart recorders |
| Sterilisation Process | Temperature controllers |
| Ethylene Oxide Sterilisation Process | Multi loop process controllers |
| Spray Drying Process | Programmers |
| Tablet Coating Process | Over-temperature protection devices & Alarm Units |
| Pharmaceutical Environment & Stability Monitoring Process | I/O & Signalling Products |
| BMS & EMS Solutions | Power Thyristors |